One of the most important elements of a children's book are the illustrations.  Children love books that provide creative visual interest with colorful and vibrant illustrations.  The right illustration can attract the interest of children who love books that provide fun illustrations to help them visualize the story.  If you're a children's book author in need of eye-catching, high-quality, fun, and creative illustrations, we have some resources that can really help.
In past we provided services for children's book illustrations but we have recently fallen in love with many online freelancers who can do beautiful illustrations at a much more affordable rate than we could. No matter the illustration style of your book one of the illustrators below should be able to help you create the art you are looking for.
Children's books are often designed with lots of pictures and images. These illustrations serve as introduction to the concept of reading to the children, especially since they can't yet. These illustrations allow them to actually visualize the story being told. This is why children would definitely love to read colorful books as they are more visually interesting and exciting. That's why it's important for illustrations to be eye catching, fun, vibrant, and interesting to the young readers.
If you're an author of children's books, these 15 creative artists of book illustrations may help you make your books more interesting for the children. They have different styles and pricing, which you may compare later on based on how you, the author, want your book to be illustrated, or you may even want to welcome fresh ideas from these creators themselves. Check them out!
#1 Water Color Children's Book Illustration at $10 by Yuribelle
If it's a character illustration, yuribelle uses water colors to keep the color impact and characters look visually simpler and yet, attractive and livening. In fact, the image appears whimsical and free, which also brings a lighter and warmer feel to it. The price starts at an affordable amount of only $10 per 8.5×7 cm (3.15×2.75 inch) illustration of the character on canvas. See more examples from this illustrator
#2 Amazing Children's Book Illustration In Cartoon Style at $30 by danh_art
Children love cartoons on TV, but what if they see them on children's book illustrations? That would be utterly fun and exciting! The book's illustrations would probably feel as if they too are moving (even if they are actually not) because they look as if they are cartoons for the young readers. For quality cartoon-style book illustrations, danh_art designs and illustrates them for the price of just $30 dollars per page, including the background. See more examples from this illustrator
#3 Children's Book Illustration Close To Your Imagination starting at $10 by anni_scotti
If the story wants to intimidate little kids, then illustrations must portray characters or setting that are indeed frightening in a sense. If the story wants its readers to imagine a beautiful and royal castle, it must be illustrated closer to our imaginations. It makes it appear more realistic and almost alive. This illustration by anni_scotti for example, starts at a very low price of $10 only, and triggers the reader's imagination. See more examples from this illustrator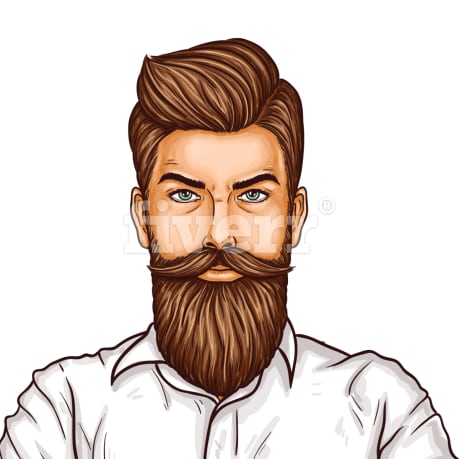 #4 Children's Book in Whimsical Water Color at $10 by glitchfool
Since water colors indeed could make a children's book a warm and child-friendly overall visual effect, it could be a very interesting option for use in the illustrations. Who wouldn't want to read a book with such inviting water coloured characters? Glitchfool designs and illustrates characters whimsically and creatively for only $10 per page. See more examples from this illustrator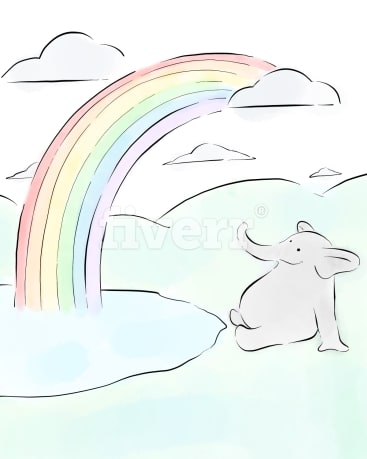 #5 Professional Fantasy Book Cover at $10 by bobooks
Oftentimes, the mistake of fantasy book illustrators is that illustrations are frequently drawn or designed in a way that is unprofessional. We love fantasy, but we also love to feel as if the story is real. This professional fantasy book illustration is so inviting and indeed fantasy-like, and looks as if it's going to be an illustration for the next bestsellers. You might want to sign up with bobooks for your children's fantasy book. See more examples from this illustrator
#6 Professional Comic or Children's Book Illustration Art at $10 by alexgreenart
Who didn't love DC Comics characters or Marvel Heroes when they were young? Children would surely love your superhero-themed children's book with a graphic artist and illustrator who specializes in professional comic art. Your readers would love to see comic characters, and want to be the heroes, so check out how comic artist alexgreenart could actually level up your own children's book. See more examples from this illustrator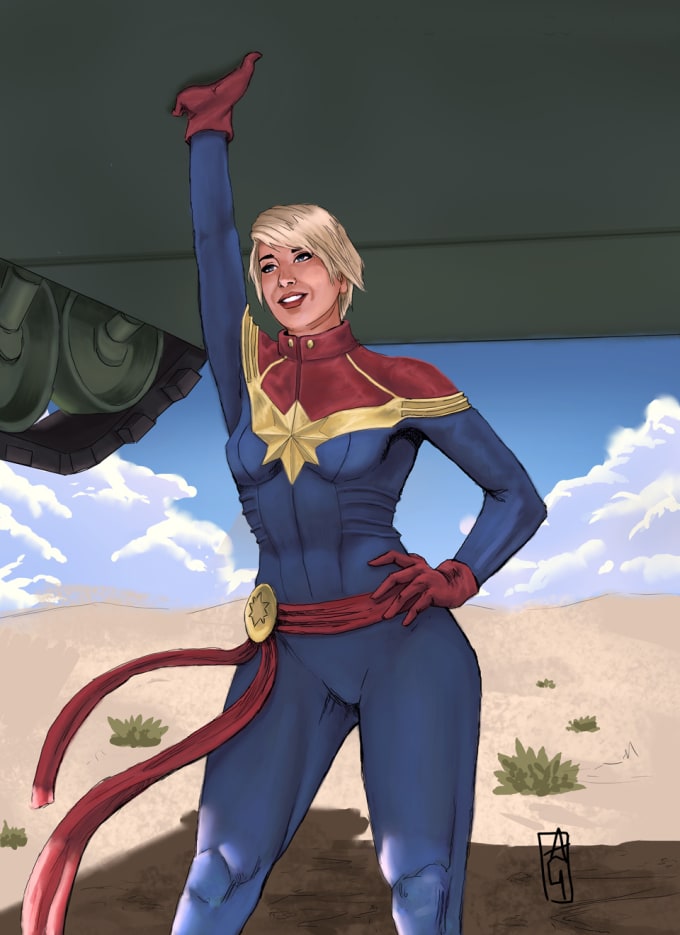 #7 Amazing Illustration for Your Book at $15 by iwandarmawan
Vibrant, boldly-coloured illustrations like this by iwandarmawan create such interesting and engaging vibes children would probably scream they want to read the book again and again! They may be simple, yet the vivacious nature of its colors is alluring to eyes and child-friendly – personalities your own children's book must possess. See more examples from this illustrator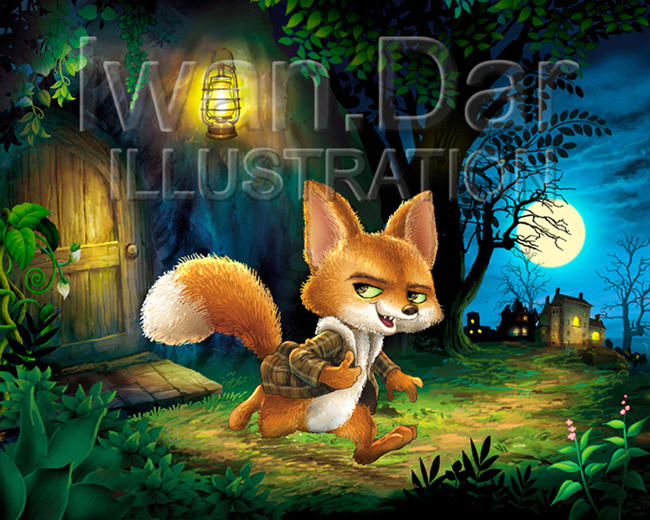 #8 Black and White Book Illustration at $15 by milenavitorovic
Who said colors are must-haves? Indeed, colors play major roles in engaging children into your books, but there may be exceptions as well. Some books still possess the child-friendly aura despite the use of black and white illustrations. It all depends on the illustration themselves. For example, this black and white book illustration by milenavitorovic don't have flamboyant and rainbow colors but still retain a powerful impact on the imagination just the same as that of colored ones. It looks simple and yet compatible with probably a gracious layout and page design as well, not to mention for only $15. See more examples from this illustrator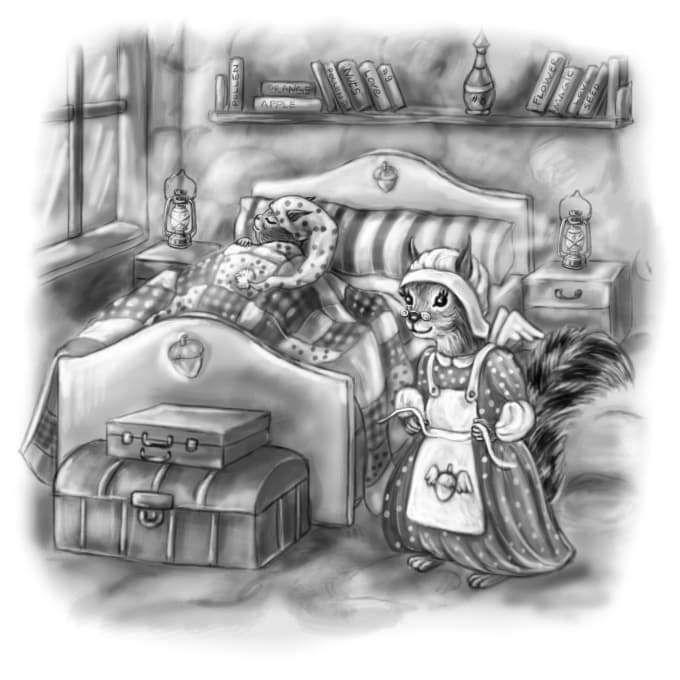 #9 Cute African American Children's Book Illustrations at $5 by ambadikumar
African American characters could be cute in illustrations too! For readers from all over the world, or maybe from African American countries, it would actually benefit them when reading a book with illustrations that best reflect their own culture and physical features that they could greatly relate to. This illustration also sets the impression apart from the mainstream character illustrations of children's books. They're not just art, they're culture that ambadikumar embodies. See more examples from this illustrator
#10 Adorable Children's Book Illustrations of Animals at $5 by gingersnapples
Just take a quick peek at this penguin and puppy. Aren't they cuter in pale and whimsical colors and timid lines? They look much more adorable and irresistible! Children love adorable so if the impression the book you would like to sell is "cute and animal lover-friendly," then you should really check out more of gingersnapples's works and make up your mind. See more examples from this illustrator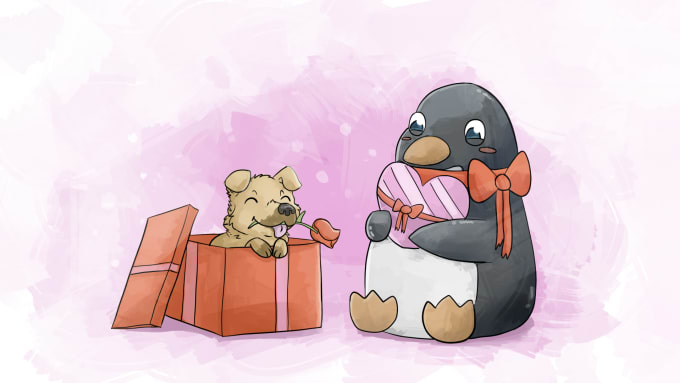 #11 Attractive and Cute Illustrations for Children at $10 by curvedlines
When it comes to children, cute illustrations never fail to pique their interest. A poorly-designed and illustrated image is a big no-no, or they may turn into pieces in the children's hands – something that you as the author don't want to happen! These perfectly attractive illustrations with vivid colors and trendy style of creating the character saves the book from this catastrophe, and to which curvedlines could create for you for just $10 too. Just look at that! See more examples from this illustrator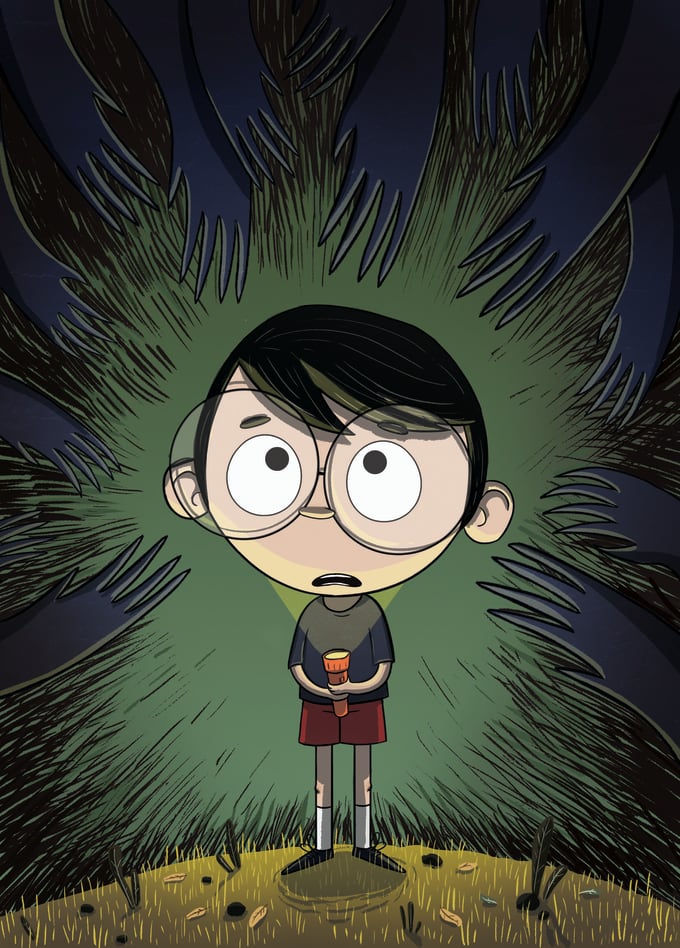 #12 Colorful Children's Picture Book Illustration at $5 by usdesignerpro
Some children appreciate the variety of colors in a page, as they greatly contribute to visual impact and help facilitate imagination of the young fellows. Though some designers and illustrators overdo the colouring portion of their outputs, this certain colourful picture book illustration for children by usdesignerpro did not eventually violate the major mistake made when adding colors to the artworks -overdoing them. They're full of vibrant and even timid colors, but definitely look as wonderful and creative, even dreamy, as expected, at only $5 per page at that. See more examples from this illustrator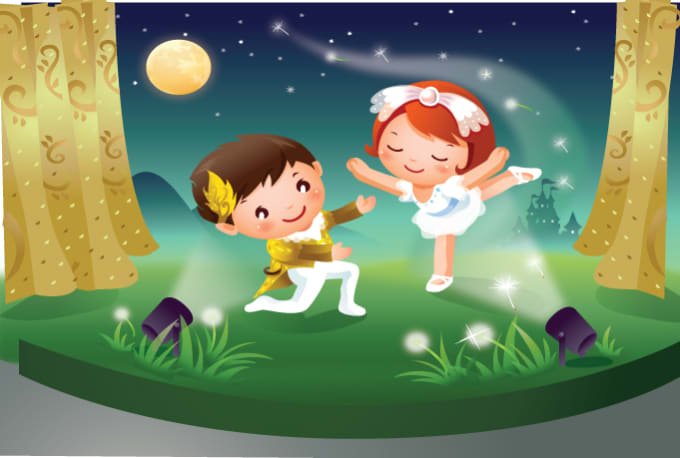 #13 High Quality Children's Illustrations at $20 by percy1002
Best quality is always the best option. High-quality illustration like this one for example, constructs for the book a prestigious personality – high-class, regal and respectable-looking, if such could be used to describe a book. Don't underestimate the importance of what a high resolution image could do for your book, says percy1002. You don't want blurred images, do you? (They could ruin the whole thing.) See more examples from this illustrator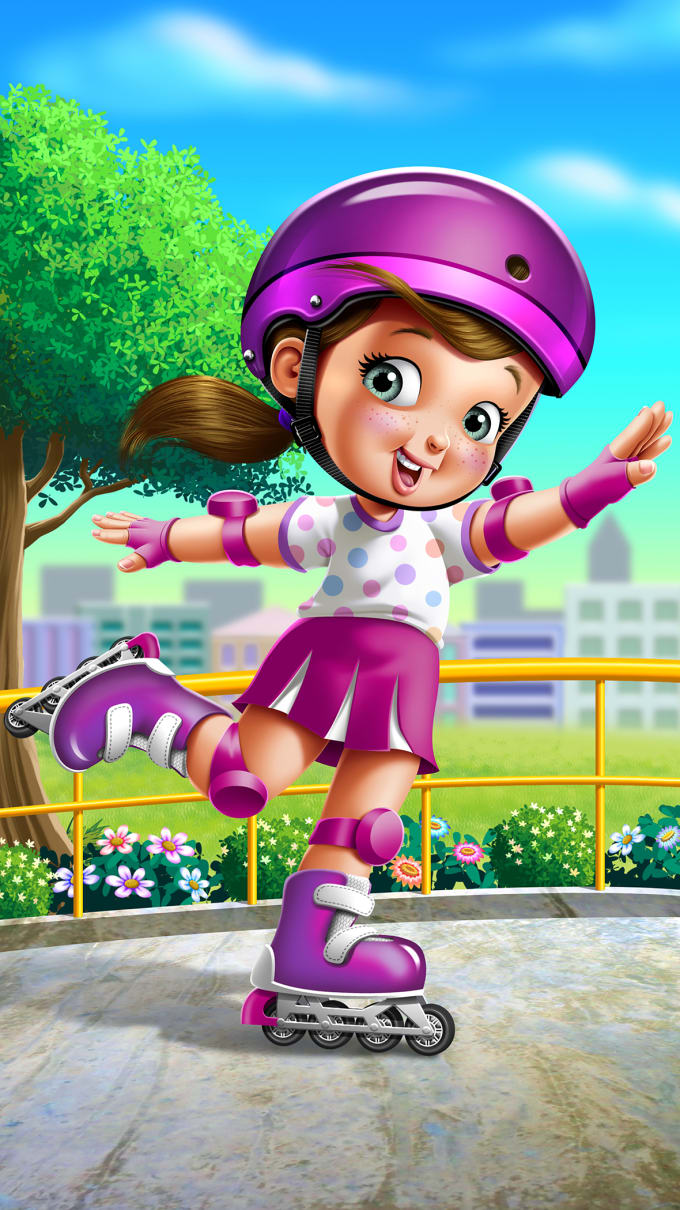 #14 Children's Story Book Illustrations with Digital Coloring at $5 by dzinrz
Digital coloring has become a trend in the book designing industry actually, and many may ask why. So, why? Because they're much easier, and make coloring personalized and adjustable according to how the illustrator wants them to be. In this sample of digitally-colored story, you might notice the impact it can generate on children – realistic, thus relatable. This is what artist and book illustrator dzinrz specializes on. See more examples from this illustrator
#15 Simple Illustration for Children's Books at $30 by jmkirkham
Pale colors could also go beautifully with a complimentary lay out and page design. This sketch-based and pale-colored book illustration by jmkirkham is another style of art used in book illustrations, but still looks awesome and indeed defined and carefully crafted by a true artisan. It looks attractively simple without actually hurting the eyes, something that children would most likely appreciate when reading. See more examples from this illustrator
Hopefully, this list of 15 amazing artists helped inspire you with how you'd like your children book to be illustrated. Each individual designer has their own unique style in terms of crafting children's book illustrations. But worry not, they're more flexible and adaptive than you think. Some artists adjust as to how you want your book illustrations to look like, may it be professional, realistic or fairy-tale-like. Choose your children's book illustrator and turn your book into the book you want it to be! If you are looking for other tools that will help your book succeed then check out our suite of author tools.